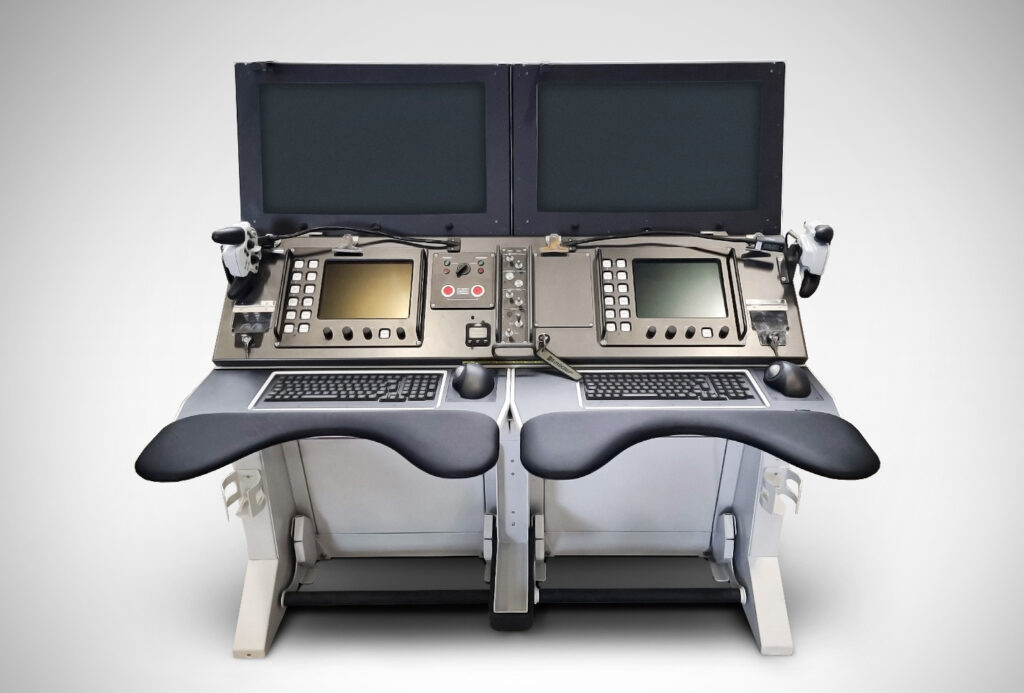 UMS SKELDAR and MilDef have jointly developed a Remote Pilot Station (RPS) console for UAS operators.
The console accommodates two operators, one for the Pilot in Command (PIC), and the second for the payload operator, providing optimal workspace, functionality, and improved ergonomics.
Complete UAS systems, including MilDef's latest console, will be delivered to maritime defense forces.
According to UMS Skeldar, MilDef's console allows the company to provide the most ergonomically intuitive workspace for flight operators in terms of functionality.
"In this area, our company can combine expertise in bespoke hardware and systems integration, ensuring the best possible interface for end users. With our experience in designing operator consoles suited to challenging environments, we are proud to have been selected as a partner to UMS SKELDAR. The increased demand for unmanned aircraft is also reflected in the need for RPS solutions that offer great flexibility and work to reduce any possibility of pilot fatigue. As we venture deeper into controlling UAS and air capabilities, we strengthen our total defense offering and prove our role in digitalizing the battlefield," said Daniel Ljunggren, MilDef Group CEO.
"We are grateful for MilDef's invaluable contribution in creating a console that perfectly meets our customers operational needs. We both understand the importance of catering to our clients' unique operational requirements, mission objectives and desired functionalities, and they have understood the need for this console to provide an optimal workspace for flight operators. We appreciate MilDef's commitment and ability to deliver exceptional solutions," added UMS SKELDAR's Vice President of Business Development, Richard Hjelmberg.