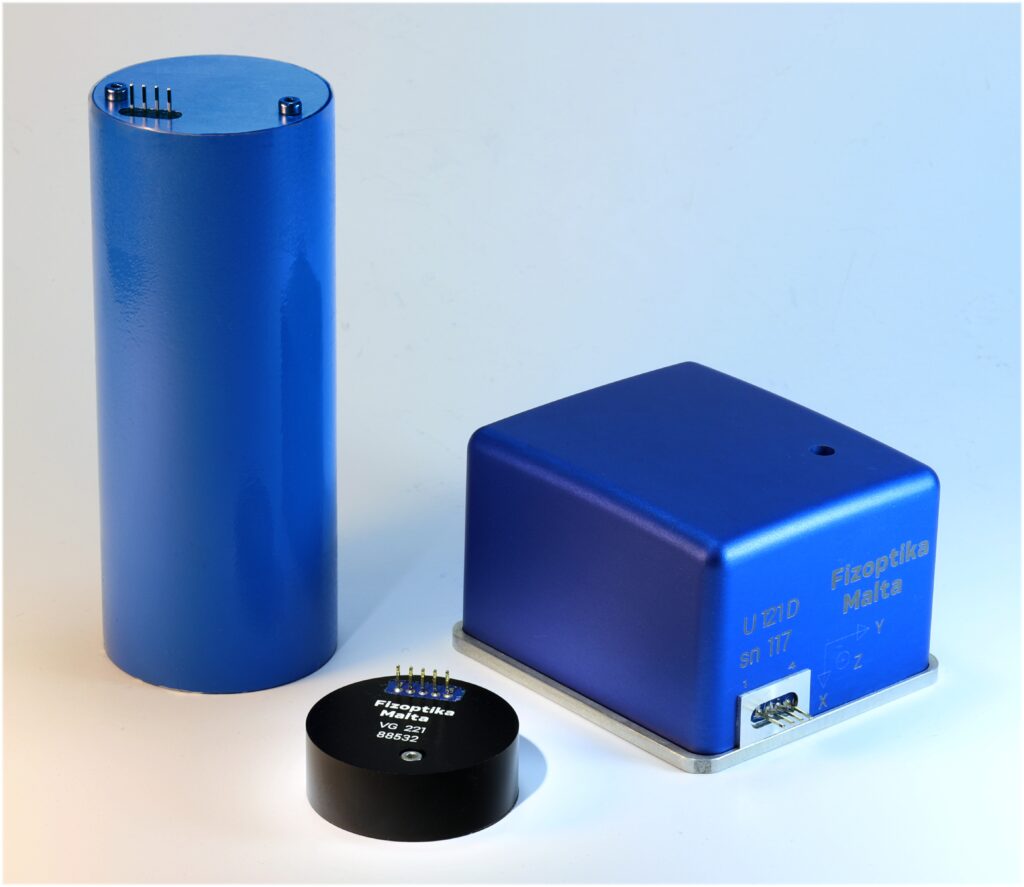 Fizoptika Malta's newest SWaP optimized inertial products; ultra-small fiber optic gyroscopes (FOGs) and FOG-based inertial measurement units (FOG IMUs), will be on display on two continents next week: at SENSOR+TEST 2023 (Nuremberg, Germany) and at Xponential 2023 in Denver, USA.
The ultra-compact VG221 gyro will be one of the models on display. The VG221 fiber optic gyro contains fully integrated optics & electronics in a 15-gram unit measuring just ∅33×12 mm and the FOG sensor requires as low as 0.3 Watt to operate and delivers 0.05°/√h ARW.
The VG221's impressive physical and performance parameters can be also found in Fizoptika Malta's latest FOG IMUs – the cylindrical U123D and the cuboid U121D. Both based on VG221 technology they are small (∅40×100 mm / 63x56x40 mm), light weight (180 gr / 145 gr), and low power (1.5 Watt), and low ARW (0.05°/√h).
Fizoptika Malta's low-SWaP FOG sensors provide precision motion and orientation measurements, and are ideal for a range of drone and robotics applications. The company will be showcasing their state-of-the-art ultra-miniature FOG technologies for unmanned aerial systems, including the VG221 fiber optic gyroscope, at Xponential 2023, 8th-11th May – find them on Booth 1424.