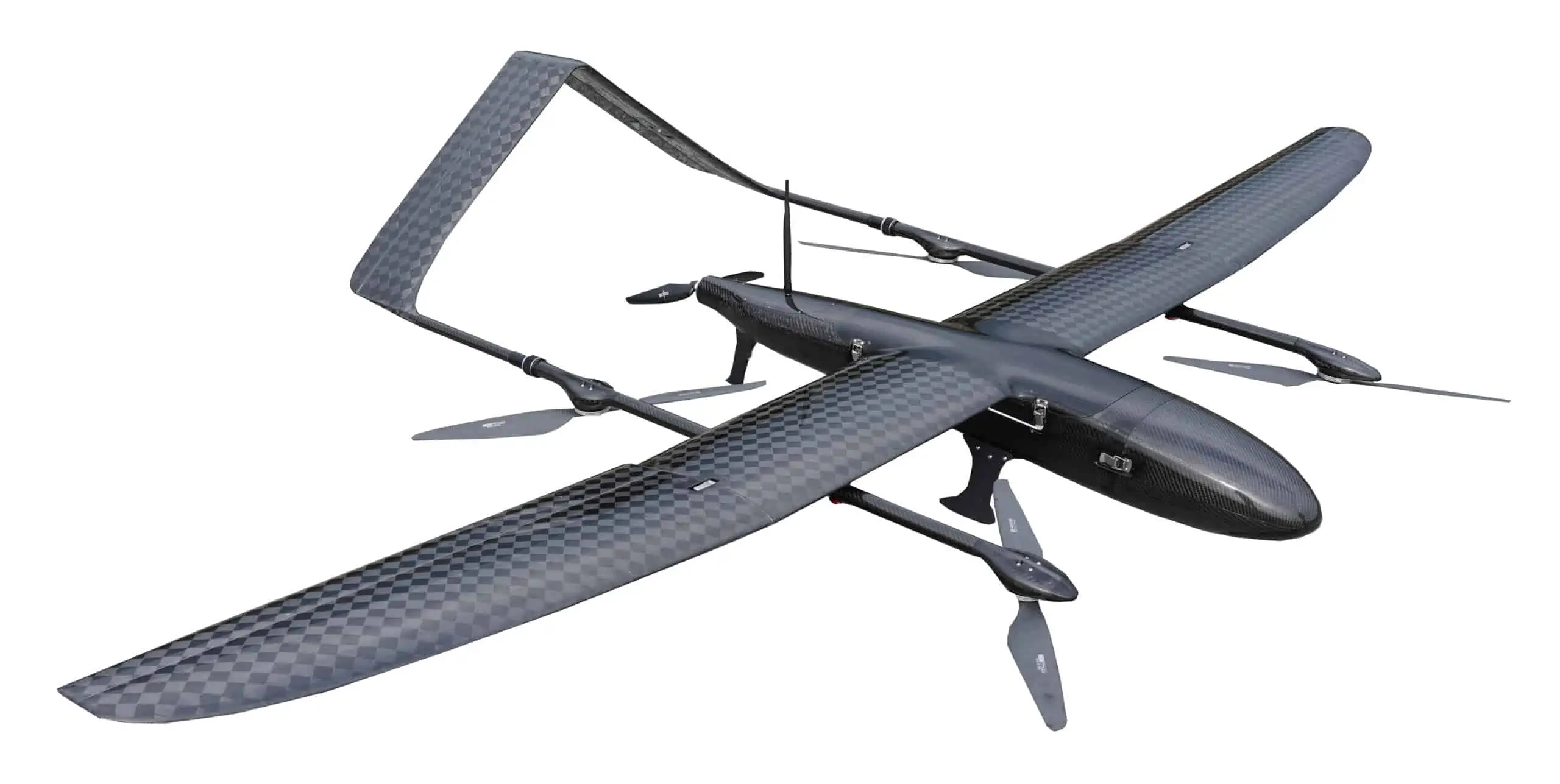 FlyDragon Drone Tech has released the FDG30 Mako Shark, an ultra-long endurance electric VTOL UAV. The FDG30 is a high-performance vertical takeoff and landing (VTOL) fixed-wing unmanned aircraft system (UAS) with a payload capacity of 1.5 kgs and a flight endurance of up to 6 hours. The versatile, fully electric platform has been specially designed for aerial surveying and surveillance applications.
Aerial Mapping & Survey
The FDG30 Mako Shark enables small and large-scale aerial surveys. With a flight time of 360 minutes, and up to 65 km² coverage per flight, the FDG30 Mako Shark is characterized by an ultra-efficient aerodynamic design and a low cruise speed of 18 m/s. Advanced power management and superior navigation algorithms enable the FDG30 Mako Shark to accurately map a region of 65 km² at a scale of 1:500(270 km² at a scale of 1:2000), making it possible to map highway corridors and survey open-pit mines within a single flight.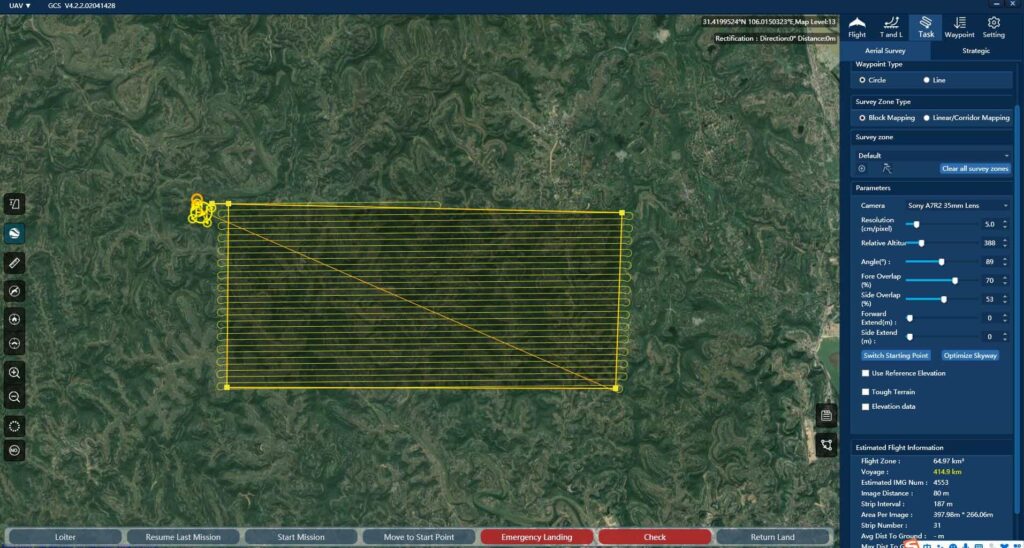 Triple redundant flight control system for safer operation
The FDG30 Mako Shark incorporates the latest aviation technologies. A highly accurate GNSS, triple IMU system, 5 safe return to base strategies, and safety monitoring checks guarantee safe flight operations and reliable aerial survey results.
No systematic ground control points (GCP) required
The FDG30 integrates a high-accuracy GNSS RTK / PPK module that has a differential data update rate of up to 10 Hz. With its advanced GNSS PPK data processing and photogrammetry software, the final mapping results are accurate to centimeter level. Avoiding the need for ground control points can potentially reduce project time by half, whilst faster data acquisition with a smaller field crew can significantly increase return on investment.
Contact FlyDragon Drone Tech for Further Details >>
Switching cameras in the field is fast and simple
The FDG30 Mako Shark is available with an orthophoto camera for producing orthophoto maps, as well as optional sensors, such as an oblique camera for 3D modeling applications, to address the most demanding mapping and topographic surveys. The load bay design supports a wide range of sensors, including orthophoto cameras, half-frame and full-frame oblique cameras, medium-frame cameras, multispectral cameras, or lightweight laser scanners, as well as the ability to quickly switch between them.
Public Safety & Surveillance Version
With 360 minutes of day or night operation per flight guaranteed, the FDG30 Mako Shark provides enough airtime in a single flight for wide-area surveillance missions, alongside a direct point-to-point high-quality video datalink with exceptionally low latency.
Follows moving vehicles with auto tracking system
The FDG30 uses a Zoom x40 + x8 digital -Dual EO-IR stabilized camera, with a 19mm lens 640*512 IR thermal sensor within a 3-axis high-precision gimbal supporting:
IR thermal and EO PIP switch
IR color palette switch
Photography and video
Target tracking
Thermal digital zoom
AI-based vehicle and people detection
The external GPS and time input, GPS coordinates and shooting time can be saved in the image file, and the on-screen display can display GPS and real-time. Featuring an aluminum alloy housing, the 3-axis gimbal can achieve stabilization in roll, pitch and yaw, and the integrated design of the damping system and gimbal greatly reduces mechanical vibration.