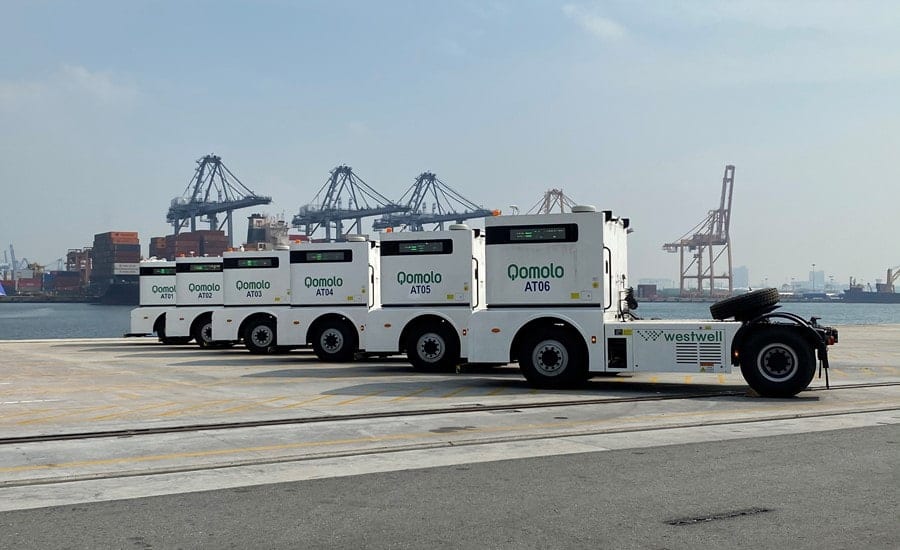 CHC Navigation's CGI-610 GNSS-aided INS (inertial navigation system) has been integrated by Westwell into six driverless electric Q-Trucks, which have been put into service in a busy port in Thailand to aid in the loading and unloading of shipping containers.
Successful autonomous driving requires a vehicle to know where it is, where it is going, how to get there, how to avoid collisions, and how to follow relevant protocols. Positioning is the primary problem that needs to be solved, and integrated GNSS/INS navigation and positioning is an essential technology for addressing this.
Autonomous driving technology is divided into 6 levels in the SAE standard, from L0 to L5. There should be no manual intervention during the driving process for L4 and L5 autonomous vehicles. For normal cars, due to the difficulties of establishing laws and regulations covering risks and responsibilities, L4 and L5 autonomous driving technology is still far off mass production. However, in several special commercial vehicle applications, such as port and fleet logistics, L4 autonomous driving projects have been implemented. Westwell's driverless Q-Trucks fall under this category.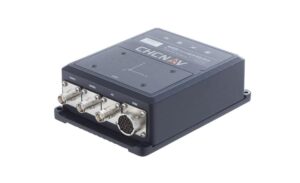 The Q-Truck is equipped with the CHCNAV CGI-610, a high-precision integrated solution that tightly couples a dual-antenna GNSS receiver with an industrial-grade inertial module and can achieve centimeter-level positioning accuracy. Providing reliable and accurate navigation and positioning data, it is ideal for the requirements of the autonomous driving industry.
Further challenges with this approach include prolonged GNSS positioning outages in obstructed areas. In order to assure continued integrity of the truck's position, vision and LiDAR sensors can be added to provide multi-source fusion positioning. CHC Navigation has initiated a research and development program for such new high-accuracy solutions to fill the gap in GNSS use in seaports.