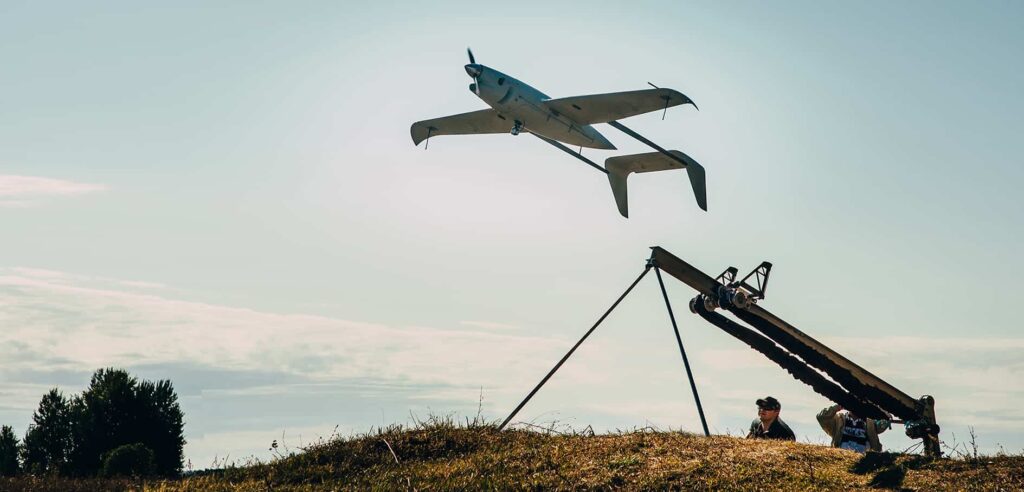 Skyeton, a leading developer of unmanned aerial systems (UAS) for long-range and extended-endurance missions, has partnered with Unmanned Systems Technology ("UST") to demonstrate their expertise in this field. The 'Silver' profile highlights how their highly automated fixed-wing UAS can be used for a wide range of professional, commercial and defense applications, including mapping and surveying, emergency response, search & rescue, ISR, and border patrol.
The Raybird 3 is a small, fixed-wing UAV designed for long-range, large-area reconnaissance and patrolling missions. The drone can operate for more than 24 hours, carry a payload of up to 5kg, and transmit video across 100+ km, making it an ideal choice for ISTAR (intelligence, surveillance, target acquisition, and reconnaissance), search and rescue (SAR), and other missions requiring real-time situational awareness.
The man-portable one-box solution can be unpacked and deployed in as little as 15 minutes, with fully autonomous operation including takeoff, landing and payload control. The Raybird 3 is powered by a four-stroke gasoline engine that provides more than 24 hours of flight endurance, and the aircraft can be easily programmed with preset flight routes and an automatic return-to-launch point.
With a modular payload system and a lift capacity of up to 5kg, the Raybird 3 can be easily equipped with a variety of sensors for flexible and versatile operation, including gyro-stabilised gimbals, aerial cameras, synthetic aperture radar (SAR), radio relays and electronic warfare (EW) equipment. Raybird 3 systems can be easily customised during manufacture to specific user needs, as well as easily upgraded as requirements evolve.
The Raybird 3 fixed-wing drone can be launched by catapult from almost any terrain, and recovered by parachute and airbag. Sensitive gimbals and payloads are further protected by a special retraction mechanism, and the aircraft features redundant servos and other important components for enhanced reliability. An encrypted digital data link provides security against electronic attacks.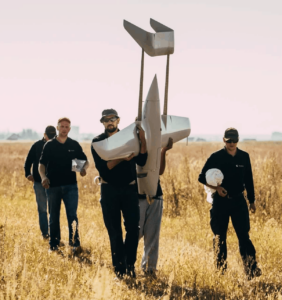 Skyeton also offers a specially designed professional drone operator training course that provides attendees with an understanding of the regulatory frameworks surrounding UAS operation and how they apply to defense and commercial applications. In addition, the course explores operational and technical aspects of drone operations, as well as the risk-based processes underpinning the application and granting of authorizations for UAS flights.
The four-week training program consists of three parts – a theoretical phase, a practical phase, and a series of training flights. The program culminates in a final exam, the successful completion of which will grant attendees an official operator certificate.
To find out more about Skyeton and their small fixed-wing UAS for long-distance missions such as ISTAR, SAR and emergency response, please visit their profile page:
https://www.unmannedsystemstechnology.com/company/skyeton/