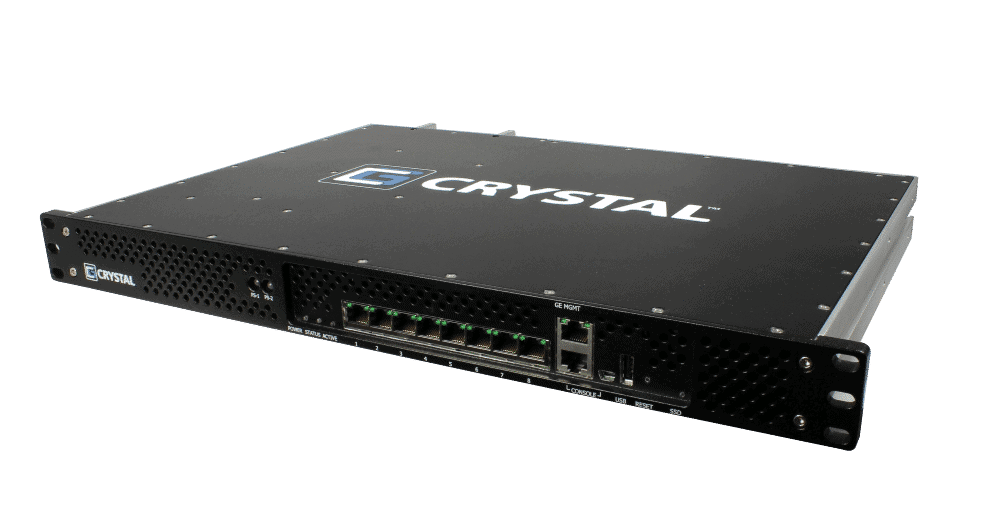 Crystal Group's has announced the National Information Assurance Partnership (NIAP) Common Criteria certification of its RCS5516FW rugged firewall. The purpose-built, VPN-capable firewall provides both rugged and critical cybersecurity defense needed for seamless, high-performance networking in unpredictable forward-deployed environments.
Built to withstand extreme temperatures, moisture, shock, vibration and other challenging conditions, the NIAP-certified solution provides unmatched versatility, industry-leading technology and reliable protection of critical networks in a rugged form factor.
Achieving NIAP approval represents a significant milestone in tactical cybersecurity proving the firewall's effective layer of protection for networked communications in multiple harsh domains.
"Crystal Group's rugged firewall is supply chain-secure, made in the U.S. and safeguards against malicious tampering. As our nation's warfighters defend homeland security, this firewall safeguards the networks they rely on for situational awareness, missile defense and countless other mission critical functions," said Todd Prouty, business development manager at Crystal Group. "We're proud to have reached the NIAP milestone in our ongoing commitment to provide our soldiers, sailors, airmen and Marines with advanced cyber-secure capabilities."
NIAP, established by the National Security Agency and the National Institute of Standards and Technology, is the governing U.S. body within the Common Criteria Recognition Arrangement (CCRA), a 31-country consortium serving as the most widely recognized, global standard for IT security.