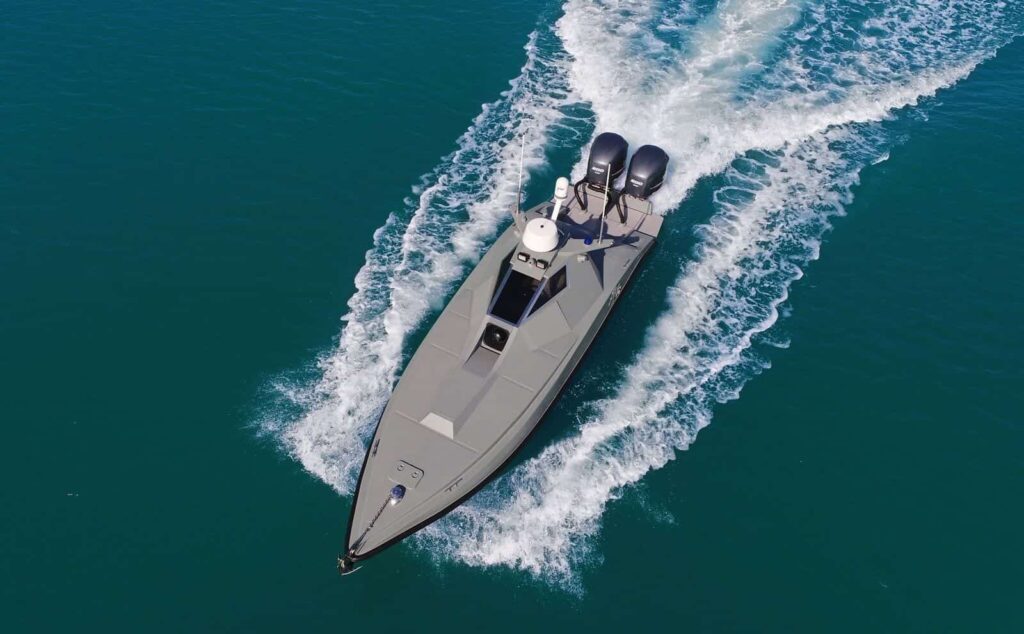 Al Marakeb, a manufacturer of marine autonomous vessels, has announced the launch of its latest offering, the B7X, an unmanned surface vessel (USV) which can also be used for manned operations. Al Marakeb claims that the B7X is the world's first ever mass produced dual-use USV being made available for commercial purposes.
The B7X, along with Al Marakeb's other models, are all manufactured, assembled, integrated and tested in the UAE. Designed and developed with a high-end autonomous control system to assist the country's naval forces, the B7X can be used for a wide variety of potential defense and civil applications, including vessel monitoring, law enforcement, automated commercial transportation, search & rescue, and surveillance.
The new USV model comes equipped with a MAP Pro conversion kit, a technology that is created by MAP Marine Technologies (MAP-Tech), a maritime autonomy technology firm and a subsidiary of Al Marakeb, which converts regular manned vessels to unmanned models – allowing the boat to be driven as a regular vessel or be operated remotely from a ground control station. The B7X is highly capable of autonomous mission execution and also features a collision avoidance alert system that utilizes radar, AIS and EO/IR situational awareness feedback. The boat can be monitored and controlled from various points around the world through the MAP global network and can perform for 48 hours straight before refueling.
"As an Emirati company, Al Marakeb is proud to be a key player in the efforts to consolidate the UAE's position as a global maritime hub. The launch of the B7X further demonstrates the country's commitment to become a leading proponent of unmanned technologies," said Nour Al Sayyed, Director of Operations, Al Marakeb. "This pioneering USV unit reflects our strong attention to technology, craftmanship and service, while also looking to meet what our customer's want, especially through safety, quality, cost and delivery. Aside from the B7X, Al Marakeb actively seeks to becoming a lead player in the UAE's pursuit in the successful integration of autonomous technologies across the emirates – whether on land, air or at sea – giving importance to the unified effort to achieve the goals and objectives set forth in UAE Vision 2021."
The B7X measures 8.2 metres in length with a beam of 2.2 metres. The vessel has a dry weight of 3,000 kilograms and has a fuel capacity of 450 liters. The B7X can run up to a maximum speed of 50 knots at a range of 450 nautical miles per 15 knots.