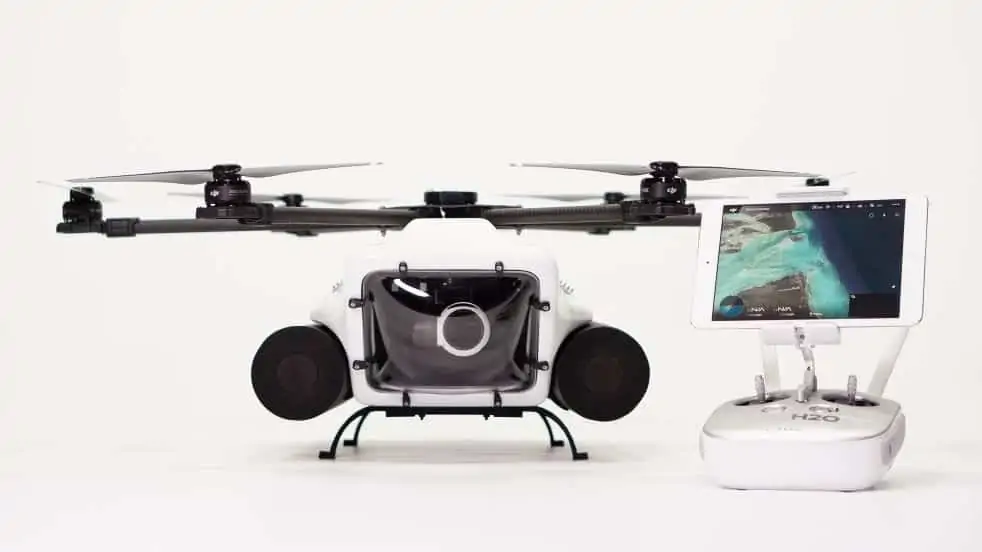 QuadH2O has announced the release of version 2 of the company's most advanced unmanned aircraft system (UAS), the HexH2O Pro. The waterproof drone, featuring a flight time of up to 30 minutes and the ability to capture images and video both above and below water, has been redesigned to take advantage of new developments in technology.
The construction of the HexH2O Pro v2 is based around a sealed lightweight composite waterproof body that is capable of flying in rain and snow, and landing and manoeuvering on water. Quick-release legs and folding arms allow the drone to be packed away into a compact travel case.
QuadH2O has integrated DJI's X3 camera and gimbal into the HexH2O Pro. Combined with the DJI N3 flight controller, this allows the drone to be stabilised on all three axes and to accurately capture highly stable and professional footage.
The HexH2O package also includes the DJI Lightbridge 2 video downlink, which provides low-latency wireless HD image transmission and streaming over a range of up to 3.5km. The entire system can be controlled with DJI's Ground Station Pro iPad app, which allows pilots to remotely control the drone or plan automatic flights and capture images at specific waypoints.