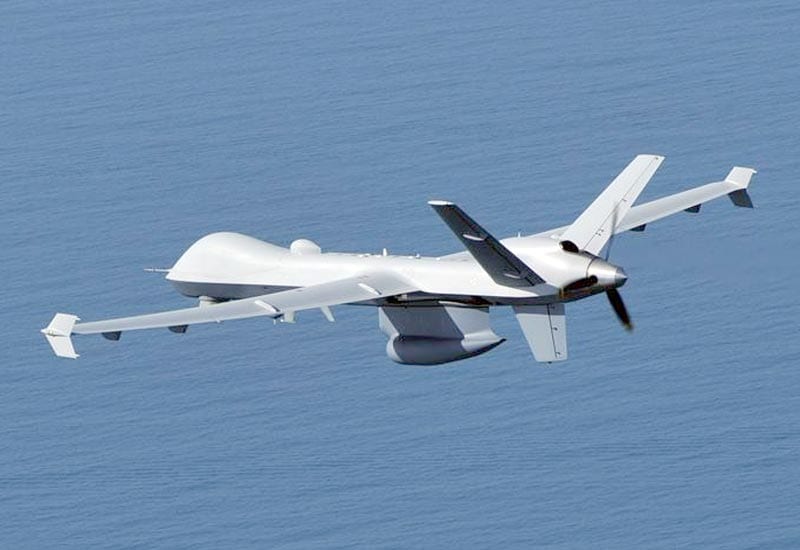 General Atomics Aeronautical Systems has announced during a briefing at the Japan Drone expo that it has executed a research collaboration agreement with a consortium of Japanese industry, government, and academia groups to accelerate operational approval for Medium-altitude Long-endurance (MALE) Remotely Piloted Aircraft (RPA) to fly in non-segregated Japanese civil airspace.
"The expertise arising from this collaboration in air traffic control, communications technology, and operations will help drive our efforts to validate Japanese airspace integration concepts for our Guardian aircraft and other RPA," said David R. Alexander, president, Aircraft Systems, GA-ASI. "Local partnerships and their contributions in gaining RPA acceptance in Japanese civil airspace is the first major step in validating these concepts."
The partnership seeks to establish the first civil MALE RPA flight approval in Japan and examine its utility for public and commercial operations. As a nation surrounded by sea and frequently impacted by natural disasters such as earthquakes, tsunamis, and typhoons, Japan is a country in strong need of resilient situational awareness and communication capabilities. RPA such as Guardian are expected to play a critical role in fulfilling these needs.
"We believe that it's important to explore a framework that will allow the full potential of RPA efficacy on missions to be maximized so that it can contribute to humanitarian efforts such as disaster relief and border protection to support Japan's social priorities," said Nobuyuki Otsubo, director of strategic development, GA-ASI.
GA-ASI's briefing at Japan Drone highlighted Japan's significant need for surveillance of the area around Japan. Japan Coast Guard, for example, has an area 12 times the size of Japan that it is responsible for. This area includes coverage of exclusive economic zones, search and rescue, and immediate disaster relief. Guardian is an aircraft specifically designed to provide the kind of coverage and information that is critical for Japan today. It represents a multi-agency solution for a multi-domain challenge. GA-ASI is working with several agencies in Japan to be able to perform a demonstration of its technology later this year.
The long-term goal of this collaboration is to fly the GA-ASI-designed Guardian in non-segregated Japanese airspace and to expand the RPA's mission capabilities. Currently, RPA airspace regulations do not exist in Japan, and this new partnership will strive to become the pathfinder program in doing so.