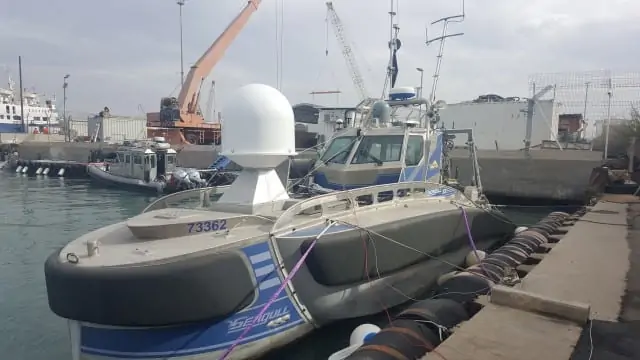 Elbit Systems and VideoRay have announced that technical teams from the two companies have worked together to complete successful tests of a VideoRay Pro 4 remotely operated vehicle (ROV) over a satellite link. While remote operation of VideoRay has been accomplished in multiple locations over the last several years, this was the first implementation of this kind over satellite. VideoRay systems have been incorporated as one of several payloads that can be rapidly deployed on Elbit's Seagull unmanned surface vessel (USV), extending an impressive range of missions.
Elbit Systems' USV Seagull's MCM (Mine Counter Measure) capability facilitates end-to-end mine hunting operations including detection, classification, localization, identification and neutralization of bottom moored and drifting sea mines while taking the sailor out of the mine field. The VideoRay Pro ROV is capable of diving to 300 meters and working in currents up to 4 knots. It has a large number of available instruments and accessories.
The combination of these two technologies will allow a VideoRay Pro 4 to be deployed anywhere in the world, and controlled from a land site anywhere else in the world.