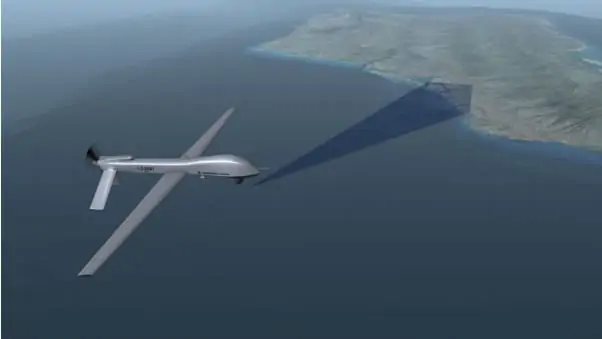 VT MÄK, a developer of 3D modeling and simulation software, has announced a major update to its flagship product, VR-Forces. The latest iteration, version 4.4, introduces new capabilities and out-of-the-box content.
More Terrain Database Options
VR-Forces 4.4 brings new options for those looking to implement specialized terrain formats or to create databases quickly using procedural techniques.
A module is available to support Bionatics' Blueberry3D terrain for those seeking creative, high resolution ground terrains. Blueberry 3D creatively constructs detailed terrains from small amounts of source data, effectively mimicking the variance of natural topography.
This version of VR-Forces supports CDB as a streaming terrain format. CDB can now be used as imagery and elevation inputs to MÄK's streaming terrain. Future versions will continue to expand support for CDB in VR-Forces.
VR-Forces supports procedural terrain generation of airports from included X-plane feature data. VR-Forces aircraft can take off and land from almost any airport in the world using a procedurally generated terrain which includes runways, elevations, marking, and lighting.
Sensors
New simulation models and controls allow users to model a sensor's gimbal. This gives sensor missions full control of where the sensors are pointing, as well as sensor pan and zoom through a plan, the C++ API, a script, or the joystick. Gimbal-mounted cameras can be placed on any entity or object, in any location. Information about the sensor, including its frustum is published over the network and can be used to drive visuals for a complete ISR simulation.
Airspace Modeling
VR-Forces 4.4 introduces airspace modeling, a volumetric visual representation of designated areas. VR-Forces uses extruded tactical graphics to highlight modeling restricted areas of operation and air corridors. These extruded tactical graphics can also be activated or altered based on time definitions.
B-HAVE Integration
MÄK has integrated all the functionality of B-HAVE into the VR-Forces product. VR-Forces ground objects now plan paths quickly through complex environments using Autodesk's Gameware Navigation suite (Formerly Kynapse) which is built directly into the VR-Forces product. To perform complex path navigation, users still need to generate a Navigation Mesh which requires an additional license, but objects doing the navigation do not require any additional license.
In addition to VR-Forces advanced path planning, customers can now also use the Pattern Of Life functionality previously only available in B-HAVE. VR-Forces Pattern Of Life functionality allows users to generate streams of traffic (aircraft, ships, people, cars) with complex statistical patterns, for example: subway stations where 100's of people leave every 10 minutes or schools where children flow out at 15:00 and enter around 8:00.
CGF Fidelity
VR-Forces now provides computer-generated forces with the fidelity required for first-person players, including first-person shooter simulations. Entities aim their weapons when they detect a potential threat, lining up targets in advance. Tracer ammunition shows the trajectory of the rounds, allowing entities to home in on targets. Suppressive fire tactics add realism to battles by allowing one force to tactically inhibit another's ability to fight back and provide cover for movement. Line-of-sight calculations have been improved, resulting in higher-fidelity visual recognition for CGFs.
Simulation Object Groups
VR-Forces 4.4 introduces a new construct: simulation object groups. Object groups define the relationships between multiple entities, allowing users to place an entire interactive group into a scenario in one simple action. For example, the user might place a Patriot missile battery for which the radar, the command post, and the missile launchers are all part of an intricate fire control system.
Customizable Interface
VR-Forces 4.4 features a highly intuitive interface – users can add intensity to training exercises, correct mistakes, and insert challenges, all at runtime. The Quick launch toolbar can be customized to trigger events and global plans by clicking an icon.
New Content
VR-Forces 4.4 comes with more out-of the box content than ever before. Customers will find Patriot missile batteries, Coast Guard cutters, cruise ships, UAVs, and more. Entities are fully customizable, meaning that users can add or subtract weapons, sensors, and other components in order to make units specific to requirements or to model prototypes of new systems.