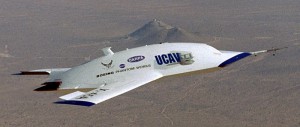 The US Air Force could be contemplating two-way voice controls for its fleet of unmanned combat air vehicles, or UCAVs, along with remote controls similar to console pads.
The number of US drone strikes under the Obama administration has skyrocketed and it has nothing to do with Obama's love of tech. Drones are cheap to operate, they can loiter over the battlefield for hours on end and employ light missiles, originally designed for the anti-tank role.
However, as the humble UAV evolved into the lethal UCAV over the past decade, not much has changed in the way operators control the craft. Operators still rely on clunky mechanical interfaces, keyboards and joysticks, but as the Commodore 64 generation is getting a bit too old for military service, USAF boffins are considering next-generation control systems that could replace existing gear over the next decade.
Speaking with Wired's Danger Room, Mike Patzek, a senior engineer at USAF Research Laboratories in Ohio compares existing systems to a desktop-type environment similar to an office.
However, next generation equipment could feature Siri-esque voice control, better displays and tactile, vibrating feedback, much like Xbox controllers.
The addition of voice control could enable operators to shout out emergency orders without having to tinker with keyboards, but it could also reduce their workload in everyday operations.
Drones will start to play an increasingly important role this century and some are even speculating that the JSF fighter could be the last manned fighter jet to enter the US inventory.
In addition, automation could also enable the US to transform its vast supply of geeks and couch potatoes, who can barely walk a mile, into a high-tech fighting force.
Source: TechEye