Event Details
26-27 September 2017
The Mary M. Gates Learning Center, 701 N Fairfax St, Alexandria, Virgina, , United States
Visit Website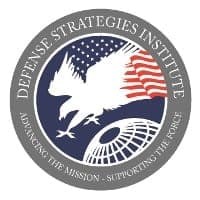 About the Event
DSI's Autonomous Capabilities for DoD Summit is an educational and training "Town Hall" forum, where thought leaders and key policy-makers across DoD and civilian organizations, industry and academia can come together for actionable discussions and debate.
The Summit will focus on achieving and applying levels of machine-learning and narrow AI to DoD systems at-rest and in-motion across all physical and non-physical domains and platforms: from unmanned systems to cyber, and ISR applications.
Several speakers include:
Mr. Dyke Weatherington, (Performing the duties of) ASD, Acquisition (OSD AT&L)
Mr. Frank Kelley, DASN, UxS (ASN (RDA)
Dr. Greg Zacharias, Chief Scientist, USAF
Mr. Kenneth S. Callicutt, SES, J8 Director, Capability and Resource Integration, USSTRATCOM
BG David P. Komar, USA, Director, Capabilities Developments Directorate, ARCIC (TRADOC)
Dr. Robert Sadowski, SES, Army Chief Roboticist, TARDEC
Dr. Lawrence Schuette, SES, Director of Research, ONR; Chair, Autonomy COI for DoD
Col Jason M. Brown, USAF, Commander, 480th ISR Wing.
DSI will bring together various senior leaders across DoD organizations and within the respective Services, along with academia and industry for two days of off the record, non attribution discussions and dialogue. Attendance size is limited to encourage active participation in the discussions.
Location Map
Visit Website