VT MÄK develops realistic 3D simulated environments, using a suite of COTS software products, as well as custom developments.
We deliver solutions to a wide variety of customers in such diverse fields as aerospace, defense and air traffic management, allowing clients to explore challenges and visualize problems that may be too expensive, risky or difficult to test in real life.
Our solutions have been used to create tools including scenario generators, After-Action Report systems, role-playing training systems for both trainees and instructors, and controller stations for Unmanned Vehicle Systems (UVS).
VR-Link
The VR-Link toolkit allows you to network together simulators and other virtual reality applications that use the industry standard High Level Architecture (HLA) or the Distributed Interactive Simulation (DIS) protocols. The provided top-level API is protocol independent, abstracting away specific networking details.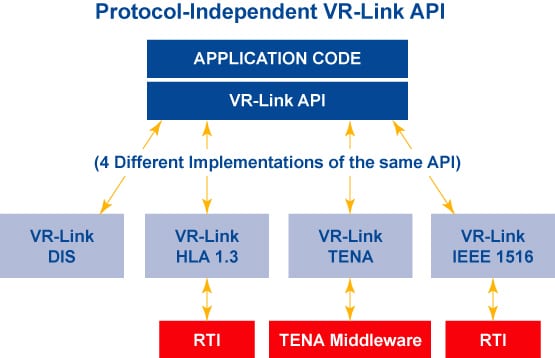 VR-Link is also available in an interoperability package for the Unity game engine, allowing you to connect Unity-based games with external simulation environments.
MÄK Data Logger
The MÄK Data Logger provides a way to capture and replay data from your simulations, allowing for easy analysis and After-Action Review. Simulation recordings can be zoomed into, edited, and manipulated in a variety of ways.
MÄK RTI
The MÄK Run-Time Infrastructure allows for efficient communication between HLA simulations. The diagnostic RTIspy software gives you the freedom to monitor, debug and customize many aspects of the RTI.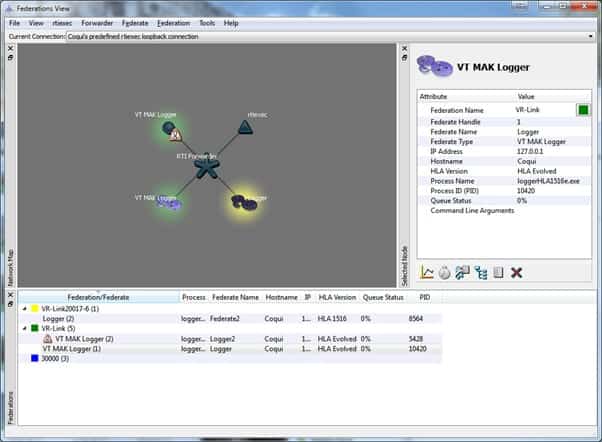 VR-Forces
The VR-Forces simulation environment is a complete solution for creating and editing scenarios. The powerful simulation engine can model many aspects of the battlefield including human entities, vehicles, terrain, and weapons and communications systems. An easy-to-use GUI allows you to build scenarios with a point-and-click interface, with the ability to switch between 2D and 3D editing modes.
B-HAVE
The B-HAVE (Brains for Human Activities in Virtual Environments) Module adds enhanced artificial intelligence to the VR-Forces simulation environment. With B-HAVE, simulation entities can make use of more intelligent navigation, path planning and terrain analysis, and decision-making.
VR-Vantage
The VR-Vantage platform provides a way to create powerful 2D and 3D visualization applications for your simulations. Platform components allow you to incorporate information stations, real-time maps, and sensor and out-the-window views.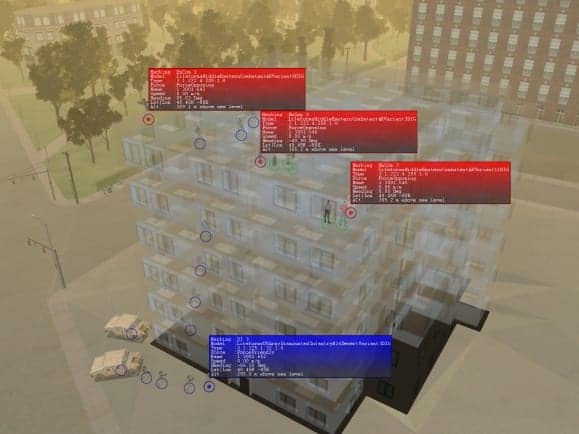 VR-TheWorld
This Streaming Terrain Server can be installed on a private network behind a firewall to deliver streaming terrain data to multiple simulation and visualization applications.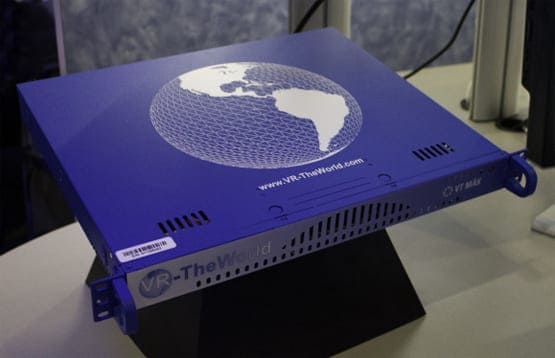 VR-InTerra
Supply your simulations with terrain data from a wide variety of formats.
The powerful physics engine provides a collision graph and vector network, allowing for new terrain approaches without the need for separate loaders or converters.
WebLVC
WebLVC web-based applications provide interaction with your simulations via a web browser to any device permitted to connect to your simulation network, whether at the firing range, on the customer's premises, or in the field. WebLVC Servers can be hosted inside your firewall.
Services
In addition to software solutions, VT MÄK also delivers a wide variety of engineering services, to further help you develop your own unique applications.
Simulation Content Creation
We can help you populate your simulations with new models and terrain, add complex behaviour models and intelligence to your entities, and develop realistic scenarios.
Software Customization
Should your development resources be stretched, we can help your customize our products to your particular needs, whether it be GUI tailoring, adding custom features, or porting to a new platform.
Interoperability
We can help your simulations connect with systems that use a variety of protocols, including HLA/DIS, C4I, LVC and GIS.
Research and Development
Our active R&D department works to provide state-of-the-art developments in environmental modelling, human behaviour and artificial intelligence, and advanced visualization including infrared, thermal and night-vision views.
Training
We offer training on all aspects of simulation design and development, from basic courses on any of our products through to system architecture design. Courses may be aimed at end users, more advanced users and modelers, or developers.