Advanced Aircraft Company (AAC) is an aeronautical engineering and manufacturing company founded in October 2015. We produce vertical take-off and landing (VTOL) unmanned aerial systems (UAS) that incorporate electric propulsion, based on current NASA research and development.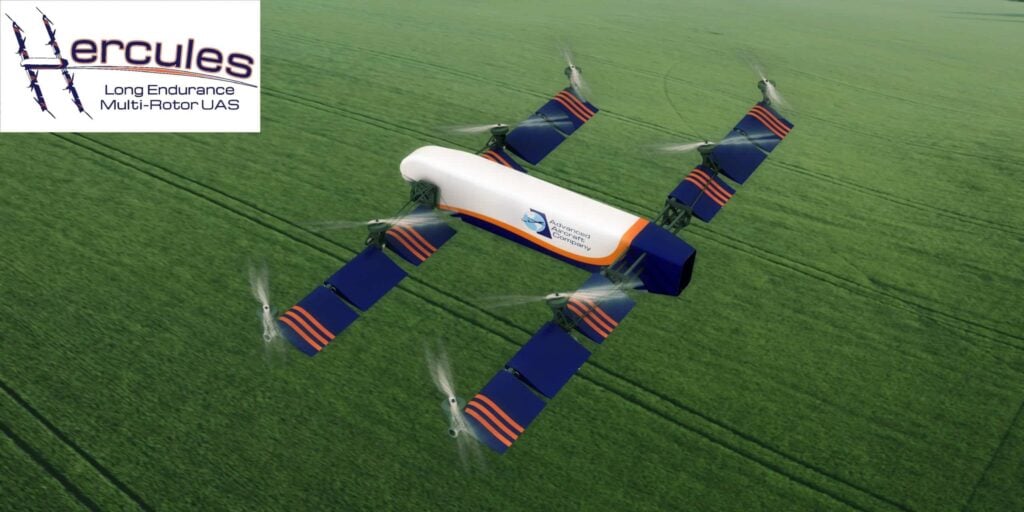 The Hercules VTOL multi-rotor UAS features eight propellers powered by electricity generated by a 2-stroke gasoline engine. The unique patent-pending aerodynamic design and hybrid electric propulsion offers more than six times the range and endurance of other products on the market and can carry multiple payloads, allowing the simultaneous collection of data in multiple spectra.
Greased Lightning is a transitioning VTOL fixed wing aircraft, offering aerodynamic efficiency. The design is licensed technology from NASA. Capable of linear infrastructure inspections at high speeds (yielding a low cost per mile), this UAV can also slow to a hover for more detailed inspections (to reduce false positives) and can repeat this procedure many times on a flight.